Audio books have a special way of bringing a story to life
Without much ado, we're immediately in the headspace of a dogwalker working in a very affluent neighborhood. Jane is in discussion with one of her dog-owning employers and is clearly annoyed with her happy-go-lucky personality that she can't believe is sincere. Jane doesn't believe any of these women care about her like which they pretend. Jane knows she hates them, and yet she wants to be one of them.
Needless to say, Jane is not an honest, true-of-heart person. I didn't particularly care for her, nor was I hoping she'd succeed in joining the wives club of the neighborhood. She's what I'd call an opportunist. She saw opportunities to make side money by taking "lost" jewelry of her employers to pawn shops. On a miserable rainy day, she was presented with an opportunity to upgrade her whole life when she crossed paths with an attractive widower named Eddie.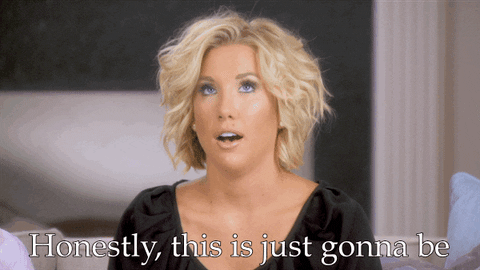 Can a marriage of two liars have a happy ending?
Jane may seem like a cold and ruthless woman looking for money and comfort, but Eddie doesn't appear to be much better. He was suspiciously quick to mourn his dead wife and move along. He removed all of his wife's photos and clothes soon after she disappeared. This didn't trouble Jane much because it meant her path to wife-life would be at an accelerated amount of time. Any reader that has experienced a healthy relationship can see the flaws in their relationship. Jane and Eddie both have big secrets and ulterior motives to being together. Yet, despite how they came to find each other, it's eventually clear that they genuinely care about each other.
Nothing, and no one, are what they seem to be.
I think the biggest surprises through out this story were the realization of people's true natures. Some of the people in the story that seemed the most kind and caring were total leeches behind closed doors. One woman who seemed to be wronged by her friends was actually an evil doer herself. This really speaks to our perception of people around us.
Ultimately, what makes this story suspenseful is the ticking time bomb of truth. We know that eventually everyone's truth will come out. It's not knowing when/how that keeps you hooked. Very early in the series we learn Eddie's biggest secret surrounding his wife's death, but we don't get the full story until the same moment that Jane does. By then, Jane's not safe, and we're in too deep with her.