Story Review
Audio Review
This was such a beautiful story of friends to lovers. The main storyline is of Poppy and Alex's special friendship throughout college, and adulthood. They are a constant source of support throughout the stages of experimentation, risk taking, and eventually settling down into adult careers. What stood out to me was the secondary storyline of Poppy learning to love herself.
I related so hard to Poppy.
In her middle to high school years, Poppy was tormented by her peers. It's an awkward time for all of us. It's worse when your peers seek you out to point attention to you and your perceived flaws. We're too young to recognize that a bully is actually insecure and projecting their issues onto others. So, of course the names and harsh treatment makes a mark on Poppy's soul. She carries these heavy feelings with her when she flees town for college to start a new life.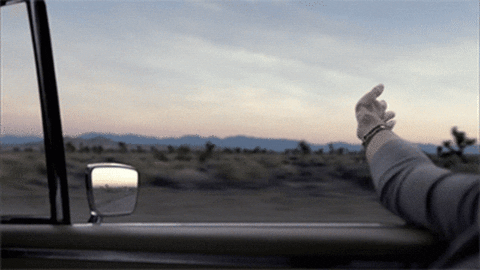 After meeting during orientation week at their college, Alex and Poppy develop an unlikely friendship during a road trip. Outside looking in, they don't really make sense. As they spend time together though, they see parts of each other that they've kept hidden. Revealing a true version of themselves no one else gets to see. It's kind of sweet to realize Poppy is in love long before she knows it herself. She has too many personal hang ups to work through before she can love Alex the way he deserves.
This book is one of the best examples of healthy love.
Eventually Poppy stops to ask herself and her best friend what was wrong with her. Why is she so unhappy? Why can't she be content, and what is it she still needs? This revelation was so honest and relatable. If you've met all of your goals, can you be happy? I'm sure you could. You definitely have to know and love yourself before you can love another person.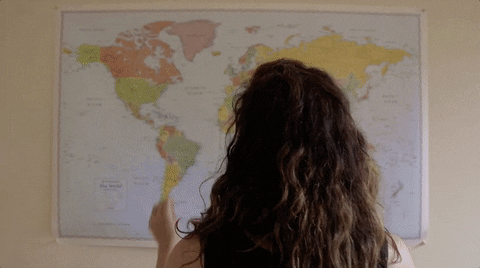 Poppy doesn't realize that she's been tirelessly avoiding her hardest memories for many years. She is self aware enough to recognize her loneliness, she just doesn't understand why. Rather than digging deeper to heal, she kind of throws on a band-aid. She takes trips every summer with Alex. She has solo trips around the world all year long for her job. The fun of it all keeps her from having to examine what it is she truly needs to accomplish in order to be happy.
Honestly, the big finale of this book had me in tears. Poppy is such a sweet blubbery mess when she comes to terms with herself and how she feels about Alex. I was nervous, anxious, and embarrassed while listening. Julia Whelan did a fantastic job of capturing the turmoil in Poppy's voice. Every high and low, every nervous giggle and hiccup were perfect. I'm sure this makes a great romance read, but I'm hear to recommend the audio book. If you're remotely interested in a sweet friends-to-lovers romance, find People We Meet on Vacation wherever you get audio books.
No spoiler here… but let me know if you find the rain to be as great as I did. wink wink.