Tale as old as time… with a nice shove into modern time.
Readers will find cute little "easter eggs" from Beauty and the Beast throughout By The Book by Jasmine Guillory. It's in small moments, such as nicknames, company names, WIFI passwords etc. I enjoyed these tiny details throughout this love story. By The Book is so much more than a modern retelling of a book lover that falls in love with the beast. Our leading lady in this story first falls in love with his snack pantry, then his library later.
I know what you're thinking… snack pantry? But it plays such a silly role in the development of Izzy and Beau's friendship. Beau is a spoiled celebrity, famous for being famous. Naturally, that means he has a well stocked pantry similar to what we've heard of from Khloe Kardashian. The kitchen and pantry are described as a fantastical setting, and it's full of things they both love. It's a place that they often meet up and have cozy moments with comfort foods.
Enemies, to co-workers, to friends, to lovers…
Izzy is starting to be burned out with her job at Tale as Old as Time publishing in New York. By being planted in Beau's house in southern California, Izzy hopes to prove to her boss (and herself) that she is meant to be in publishing. That her love of books is not dwindling each day she walks into work. She knows it won't be easy to get Beau Towers to write his memoir, but no one has ever gotten him to agree to try before she had. As challenging and grumpy Beau can be with her, the grand stair case and clawfoot bath tub leave a magical feeling in her heart. Time alone in her room upstairs could feel like being locked in a tower, but it becomes almost soothing for Izzy. She begins talking to her bathtub which sounds crazy but is actually so normal to me. Again, it's a playful tie-in to the fiction fantasy tale.
If you're looking for a sweet romance that skips over the bedroom scenes, this is a great book for you.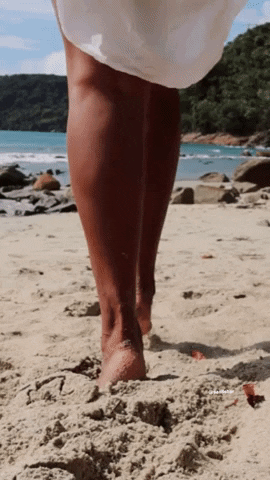 Jasmine Guillory delivers all of the swoons between two adults that find love in a place they least expected. Neither of them had ever fallen for someone quite like the other. This point wasn't overly stated throughout the book, and I'm glad it was dual sided. Sometimes in romances the heroine will focus heavily on not being the right type for the guy; however, Beau wasn't the typical type of man for Izzy either.
As a bonus, we see a fictional behind the scenes to the publishing world. Guillory shares some relatable pains of a writer having to take a leap and be vulnerable in order to write a book. Readers don't just swoon over the developing love, we swoon over the life of an editor and their unlimited access to books!
The way these two meet is a little unconventional. The fact that she moves into his house almost on a dare seems a little strange, but then again, Belle moved in with the beast as a prisoner! By The Book is light-hearted, and full of little moments between lovers that make you say "aww". I'd say this is a great book for anyone who needs a cute happily-ever-after in their life.