I am loving the witches of Thistle Grove!
I was absolutely stoked to get a copy of From Bad to Cursed by Lana Harper. My expectations were a little high after reading her debut book, Payback's a Witch. Lucky for me, Lana Harper delivered in her follow up story which also takes place in the magical town of Thistle Grove.
From Bad to Cursed delivers on the enemies to lovers romance trope. Isidora and Rowan are both witches with complete opposite styles of magic. While Rowan's ancestral magic is reminiscent of flowers, sunshine, the magic of Isidora's family is a darker magic that allows them to connect to spirits, and even summon demons. It sounds like dark/evil magic, but it's portrayed rather beautifully and more like a respectful art.
When a member of Rowan's family is magically attacked during a festival on their grounds, Isidora's family are the most likely suspects. With a small radius of dead trees, and a witch who has had her magic stolen, it is up to Rowan and Isidora to work together to find the culprit of the crime. Even if it is one of their own family members. The forced proximity of their investigation is where the magic truly happens
.
The witches of Thistle Grove are full of fun, and spunky attitudes.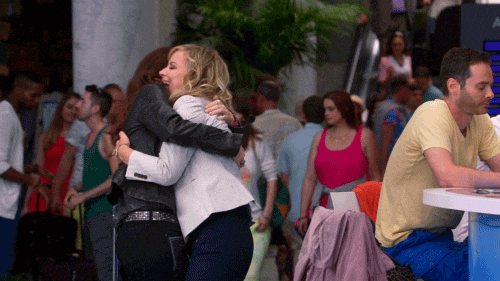 Lana Harper's characters have plenty banter and hilarious remarks for each other. Some of the best moments in this book are full of sarcasm and teasing of each other. I loved it because of how natural it felt. Those scenes felt true to the personalities of the witches, and made them real. None of the discussions felt forced, which invites readers to feel present in their conversations.
Thistle Grove is a town full of diverse people with a wide array of magical gifts, styles, cultures, and preferences. Harper's beautiful little town inhabits residents of all races, sexual orientation, and gender. It's not portrayed as perfect, and she used care when writing about these varying relationships. She also took care to write about anxiety and panic attacks in a main character. While none of those topics are unusual for me, it does always make my heart skip a beat when I read about them in books. People of all shapes, sizes, colors, and orientations love, feel, and face challenges. Each time a book touches on such diverse topics it widens our window just a little more to see what our world truly looks like.
---
I just saw on #bookstagram that a holiday novella in Thistle Grove will be out January 2023! Find Lana Harper on Instagram: @lanalyte