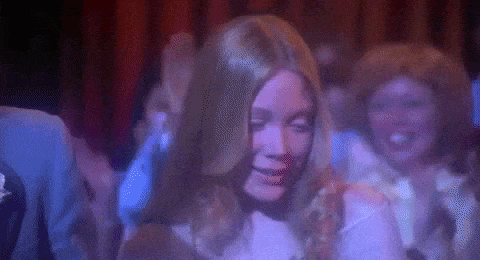 Emily Vaughn was a "good girl" in high school senior in 1982. She grew up in a small town in a respectable home. Everyone knew Emily, and definitely knew her power-career mother who was up for nomination by President Reagan. Her easy going life unfortunately didn't last. Just shy of graduation, Emily is made the outcast of her school. Everyone has something cruel to say about her. No one is her friend. She is even blatantly mistreated at her prom in front of several witnesses. When she's found dead on prom night, there are several suspects, but the killer is never found.
This can be read as a standalone or a sequel. Reader's choice!
While I do recommend reading Pieces of Her (or watching the adaptation on Netflix), it's not required in order to enjoy Girl, Forgotten . Andrea Oliver is a new United States Marshal. While assigned to security detail in a small town, she secretly investigates Emily Vaughn's murder. A lot of people have tried to solve this cold case, but Andrea has a very personal reason. The prime suspect for the murder is currently in prison, but he fled town soon after Emily's murder in the 1982. Andrea needs to prove his guilt to keep him in prison. I won't spoil it and tell you why that matters so much.
Karin Slaughter is the queen of misdirection. She knows how to keep readers chasing a killer. In Girl, Forgotten, there is at least four suspects right out of the gate. Yet we easily become suspicious of the entire town.
Girl, Forgotten is a must-read for fans of brutal mysteries.
Books by Karin Slaughter are not for the faint at heart. She exposes some of the most corrupt thoughts and actions of the human race. Her ability to keep readers guessing, and also up all night, is unmatched. If you like to feel your heart racing while turning pages, Girl, Forgotten is the book for you.
Content warnings from Kristin: domestic violence, rape, illegal drugs, cult culture.
This post includes affiliate links.