It's finally time for Garrett to find his mate!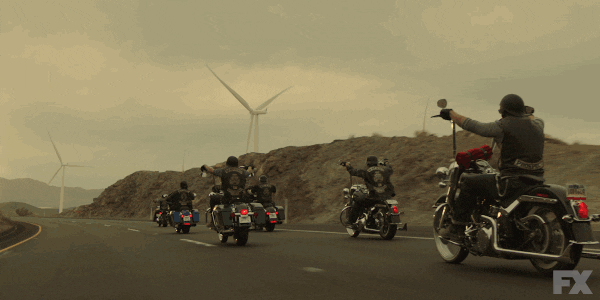 Readers of the Dark Protectors series have been waiting for Garrett's Destiny to be fulfilled! Clever use of the title, right?
If you're new here, Garrett is a demon-vampire, and nephew to the king of the whole realm. He's long been plagued by dreams that his mate would ride along with him and the bear-shifter bike gang that is his "family". In his dream, she's always taken from him. There is a strong sense of danger surrounding her, yet he hasn't met her. Garrett's brilliant idea to find his mate is to start picking up women all throughout biker frequented areas. Of course, for a long time that only means endless hook-ups and the occasional bike club drama when those ladies aren't too nice.
Destiny will fall into Garrett's lap…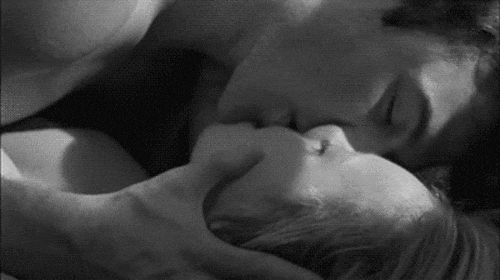 It's almost comical the way Destiny stumbles into Garrett's life. Yes, her name is Destiny, and Garrett has a strong need to protect her right away. He's so sure she must be his mate. Unfortunately, Destiny is human without any magical enhancement. Only enhanced females can mate with males of the realm. Naturally, there's much more to Destiny than meets the eye. More than even she knows about herself. It's cause for quite a scary twist in their love story.
There's love, drama, sex, and war! Oh my.
Something I love about reading Garrett's story is the fact that he's one of the "kids" from the earlier stories in the Dark Protectors world. There are several fan favorite couples from the earlier years that had children. It's not that their children are having their own adult books and finding mates. All of them are fighting in the war alongside their immortal parents, even though the war has changed.
I've followed this series since the very beginning with Fated by Rebecca Zanetti. I don't believe that you have to read this series from the start to enjoy the story. Zanetti has always been quick but thorough at restating who people are and what their mini backstory is to the relevant book you're reading. It's subtle and helpful. If you love hot and steamy paranormal romance, the Dark Protectors series is the ultimate binge-ready you've been waiting for!
This review contains affiliate links.