This story might have made me cry a few times…
There are happy and sad tears to be shed when reading Before and After You by Hope Ellis. Of course I was expecting a cute "chick-lit" style romance between Walker and Leigh; however, I was surprised by the emotions I'd feel for secondary characters. Leigh works with children in the town hospital. This element of Leigh is important to the storyline, and I felt bonded to the mentioned families of children struggling through life with a sick child. Some of these moments had me crying at the fictional unfairness of it all. Hope Ellis wrote the care and empathy from Leigh so well that readers will feel it too.
Moving on to all the sexy stuff.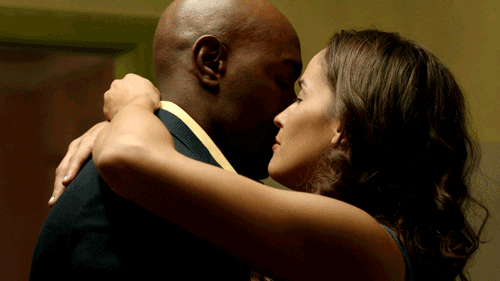 Walker and Leigh have known each other for years. Walker is the older brother of her best friend. They met briefly when he visited his sister at their college dorm. There was an instant attraction, but they let the sexual tension build over the years by being snarky and sarcastic with each other. A fun bantering among them that made it tolerable to be in the same room. The two of them find each other in close quarters during a home remodel of the house Leigh lives in. Seeing each other everyday, and ride sharing to work, means there's a lot of time for a blistering attraction to rise so fast they can't stop each other from climbing all over each other.
I loved the fact that they both had reckless family members in their lives. Siblings and parents on both sides had their good intentions, and major faults, but all of them meant well. It caused a natural push and shove for Leigh and Walker while navigating what each wants in their own lives. Leigh was already close to Walker's family because of his sister, and he unexpectedly saves her from some of the issues she has in her own family.
Leigh is just the right amount of independent bad-ass woman, balanced with enough vulnerability to share with a man strong enough to treat her right. Walker is just the right amount of sensitive lover, balanced with a tough/dominant side that won't take any disrespect to his people and most of all, Leigh. Its hot AF! On a personal level, I loved that they were an interracial couple because it reflected my life. There's always room for more interracial relationships in mainstream media. If you don't know that for sure, search "romance" on giphy like I did when I was looking for a visual of Leigh and Walker to put in this blog. I challenge you to find more than one.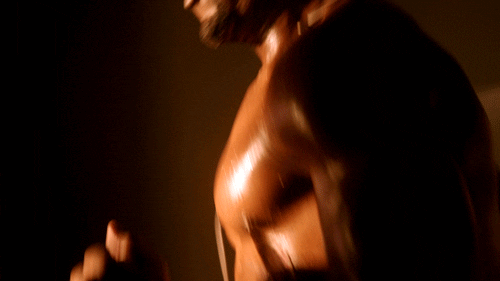 On a much lighter note, I won't tell you when or why this scene is important in Before and After You, but Walker runs on a treadmill. Here's a gif for ya, try not to drool on yourself.
You can read Before and After You as a standalone, or you can start with "Been There Done That" by Hope Ellis.